We do the heavy lifting for you.
More than 200 sports centers trust BoxMagic for the administration of their classes, payments, assistance and Customer retention.
+2,000,000
RESERVED CLASSES
+200,000
PROCESSED PAYMENTS
Our Services
Payment control
Subscribe to your customers and let us handle membership payments.
Online Booking
Schedule your customer's classes through the app or online.
User profile
Create personalized profiles for each customer with all of their information.
Reports and Statistics
Receive precise customer data that allows you to make informed company decisions.
Everything you need to manage your box, school or fitness center.
Create a schedule and your students can book classes instantly.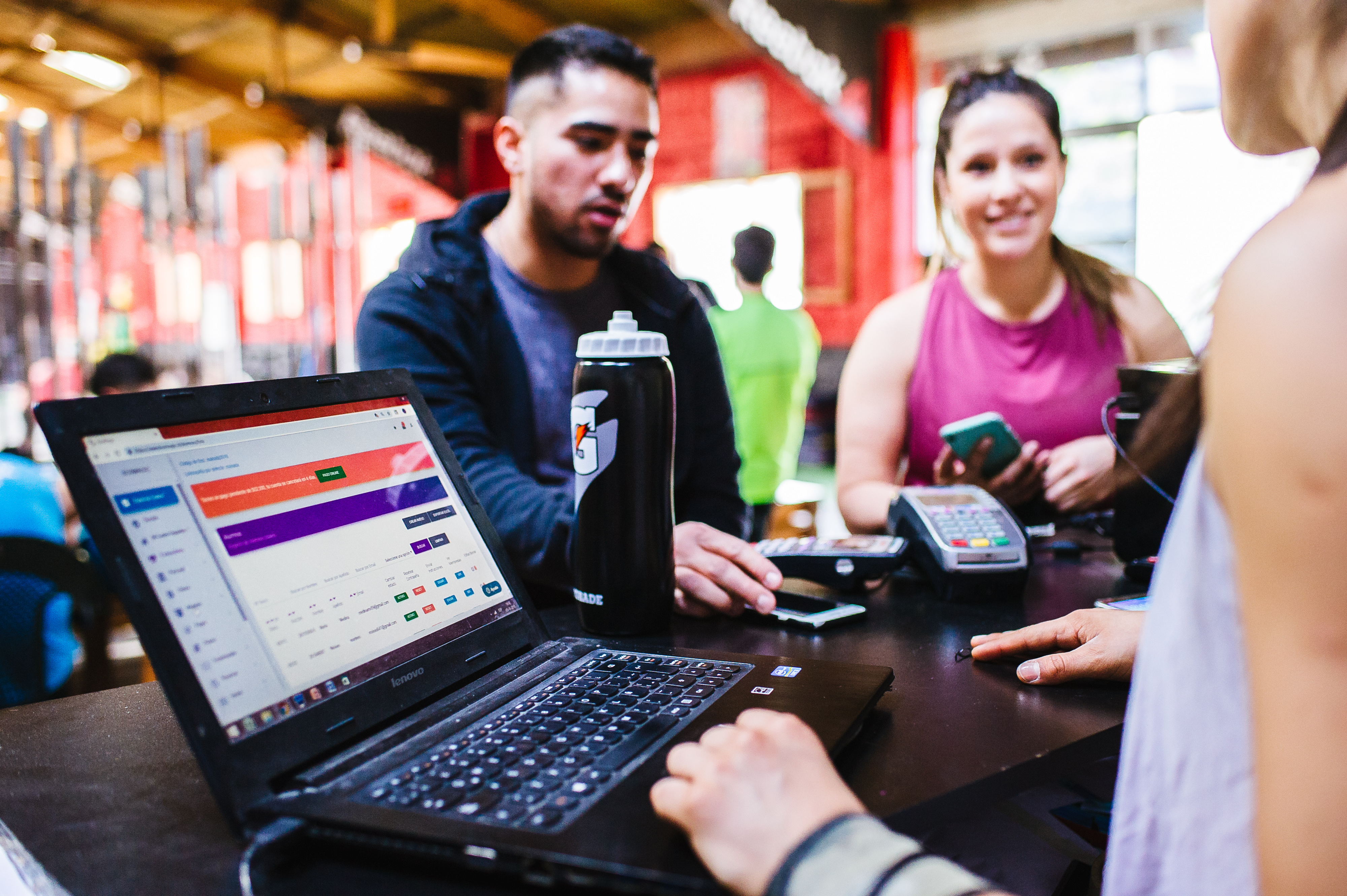 Administration system for Gym Owners
Save your time! With our platform, you can say goodbye to Excel and WhatsApp for managing your sports center!
Our customers are happy.
Alejandro Ban | Administrator and Coach at Colossus Elite Fitness
"It has allowed us as administrators to have more time for our families, to worry about the relevant things in the business and the reception people have allowed them to save working time."
Jorge Pezo | Dancer and teacher in No Pares de Bailar
"Before I had to register people with a card. But with BoxMagic you have everything on the phone. With this application I save a lot of time, because now I don't think so much about managing my business. Now what I think is to teach."
Select the best plan for your business.
Unlimited Reservations and premium support for any plan
Scaled
$0.00 USD
Try 30 days for FREE
RX
0 - 124 users
$0.80 USD
by active user
minimum payment $45.00 USD
All plans include our Competition Platform ScoreMagic
Contact us
Any questions?
Email: [email protected]

Office Hours:
Monday - Friday, 9:00-21:00
Saturday, 10:00-14:00

---
Supported by